People in the Lab:
Postdocs:
Kaj Hulthén

Graduate Students:
PhD: Justa Heinen-Kay, Mark Zimmerman

Research Technicians:
Ben Pluer

Undergraduate Researchers:
Cassandra Backman, McKenzie Bauman, Christine Farrell, Amber Fleck, Alison Fowler, Monica Hendricks, Jim Lor, Danielle Schmidt

High-School Researchers:
Annabelle Holman

Lab Alumni:
Postdocs: Ryan Martin, Rudy Riesch

PhD: Elizabeth Kern

Master's Student: Chris Anderson

Techs: Kathleen Quigley, Corwin Hess, Swetha Surapaneni, Aimee Langerhans, Jennifer Warrillow, Erik Archer

Undergrads: Stuart Bumgarner, Spencer Dail, Alexandra Duffy, Tara Easter, Stephen Faulk, Caitlynn Filla, Mary Gray, Michelle Hunt, Taylor Lansing, Patrick McCarthy, Kirstin Morris, Holly Noel, Jonathan Otten, Ben Pluer, Gianna Salamido, Kenzi Stemp, Sarah Williams

High-School Students: Amos Fung
Stuart Bumgarner, undergraduate researcher alum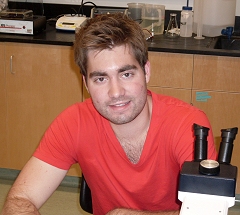 Caitlynn Filla, undergraduate researcher (and track star) alum



Holly Noel, undergraduate researcher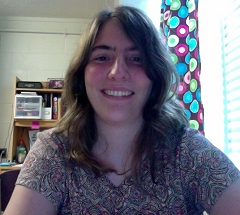 Taylor Lansing, undergraduate researcher alum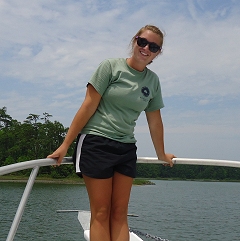 Tara Easter, undergraduate researcher alum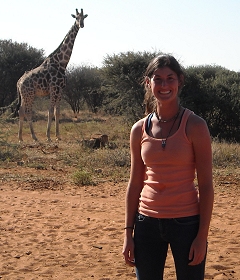 People: Langerhans Lab


Darwin Day at North Carolina Museum of Natural Sciences, 2016


Lab Party, 30 September 2011

Principal Investigator: Brian Langerhans
Ph.D. Harvard University, 2008
Curriculum Vitae

Assistant Professor
Department of Biological Sciences
and W.M. Keck Center for Behavioral Biology
North Carolina State University
Campus Box 7617
Raleigh, NC 27695
E-mail: langerhans-at-ncsu.edu
Ph: 919.515.3514; Fax: 919.515.5327
Office: 246 David Clark Labs
Location and directions to the lab and office



Kaj Hulthén, Postdoctoral Researcher
Ph.D. Lund University, 2015

Kaj is broadly interested in the evolution of phenotypic variation. As a postdoctoral fellow in the Langerhans Lab his research will focus on understanding to what extent environmental variation drives predictable patterns of covariation among the diverse trait types (behaviour, morphology, physiology) that make up the whole-organism (phenotypic integration). His research also aims to shed light on the degree to which trait correlation networks correspond between the phenotypic and genetic level and how multiple traits play out to generate integrated defence responses against predation-risk.

Justa Heinen-Kay, Ph.D. Candidate
B.S. University of St. Thomas, 2008

Justa joined the lab in fall 2010. She is interested in sexual selection, rapid evolution, measuring selection in the field, genital evolution, and ecology-evolution feedbacks.

Personal Website

Elizabeth Hassell Kern, Lab Alumnus
Ph.D. North Carolina State University, 2015
B.S. Brigham Young University, 2009

Elizabeth graduated in May 2015, being the first Ph.D. student to graduate from the lab. Dissertation title: "Rapid Evolution of Fish Morphology, Performance, and Behavior." She is interested in the causes of rapid (contemporary) evolutionary changes in phenotypes, especially the effects of human activities on wild organisms. She is currently a postdoctoral researcher at Ewha Womans University in Seoul, South Korea.

Chris Anderson, Lab Alumnus
B.S. North Carolina State University, 2012
M.S. North Carolina State University, 2014

Chris graduated from the lab with his Master's Degree in May 2014. Thesis title: "Elucidating Drivers of Genital Evolution and their Consequences for Speciation." He is interested in the interactions of natural and sexual selection (particularly postmating sexual selection), evolution of complex traits, evolution of sexual traits (especially genitalia), and causes of speciation. He is currently a PhD student in Jeff McKinnon's lab at East Carolina University.

Ryan Martin, Lab Alumnus
Ph.D. University of North Carolina, Chapel Hill, 2010

Ryan was a postdoctoral researcher from Sept. 2010 - Sept. 2012. He moved on to a postdoc at NIMBioS, and is now an Asst. Prof. at Case Western Reserve University. Ryan is interested in understanding how ecological processes promote the evolution of diversity, both within and between species. In the lab, he investigated several lines of research centering around how variation in ecological interactions and environmental conditions promote evolutionary divergence between fish populations (Gambusia sp.). His work involved sexual signal evolution, dietary divergence and diet specialization, speciation, and life-history, behavioral, and morphological evolution.

Rudy Riesch, Lab Alumnus
Ph.D. University of Oklahoma, 2010

Rudy was a postdoctoral researcher from Aug. 2010 - Oct. 2012. He moved on to a postdoc at the University of Sheffield working with Patrik Nosil, and is now a Lecturer at Royal Holloway, University of London. Rudy is interested in the evolutionary processes driving the formation of new species (speciation), especially the role of divergent natural selection in the speciation process, as well as the predictability of adaptive phenotypic evolution. In the lab, he examined life-history evolution in Bahamas mosquitofish and livebearing fish that have colonized toxic waters, integrated evolution of multiple character suites, approaches to speciation research, and extreme foraging behaviors.

Erik Archer, Lab Alumnus
B.S. Utah State University, 2003

Erik served as lab manager from November 2013 - January 2015. He's held the reins for live-fish care and experimentation, and kept the lab running smoothly.

Jennifer Warrillow, Lab Alumnus
M.S. Cornell University, 1995
B.S. University of California, Santa Barbara, 1992

Jennifer served as the lab's intrepid lab manager from Feb 2012 - Oct 2013. She valiently kept the lab running smoothly during her tenure, handing the lab's large database, processing 1000's of specimens into the database, conducting molecular work on mosquitofish and sleepers, and training and overseeing undergraduate researchers.

Aimee Langerhans, Lab Alumnus
B.S. Texas A&M University, 2001

Aimee was the designated digitizer for morphometric work on several projects, and helped build the lab's large database. Although Aimee is a meteorologist, she also realizes that Gambusia can be just as cool as tornados.

Corwin Hess, Lab Alumnus
B.S. NC State University, 2010

Corwin served as the lab's second lab manager from Jan 2011 - Jan 2012, and kept the lab running smoothly, processing 1000's of specimens into the lab's database.

Kathleen Quigley, Lab Alumnus
B.S. Monmouth College, 2009

Kathleen served valiantly as the lab's first lab mananger from Sept. 2009 - Dec 2010, setting the foundation for the well-oiled machine it is today. She is currently pursuing her PhD at Wake Forest University, studying plant-animal interactions in the Serengeti.